General Ledger
Accounts Payable
Accounts Receivable
Cash Management
Fixed Asset Management
Consolidations and Eliminations
Multicurrency Management
Tax Connect
The combination of a competitive, global environment and mandatory regulatory compliance makes successfully managing your finances one of the biggest challenges companies face. It also represents a significant opportunity. Epicor Financial Management offers a refreshing new approach to business: a suite of accounting applications built for the highly regulated post-Sarbanes-Oxley Act world, built around a series of "global engines" that support effective financial management and control anywhere. Epicor Financial Management gives you access to real-time fiscal information and is distinguished by its broad focus on managing processes and resources, both within and across locations, companies, and global boundaries.
Manage all your financial transactions - including general ledger journal entries, financial budgeting and planning processes, accounts payable, and accounts receivable transactions and customer maintenance - all in one integrated fi nancial system.
The Epicor set of adaptable financial business processes will support both the local and global nature of business today, enabling effective operations in existing and new markets.
Improve the financial health of your organization by leveraging the Epicor Enterprise Performance Management reporting tools to measure financial performance, and improve financial visibility across your organization.
Reduce the time and effort required to create, process, and report numerous accounting entries with Advanced Allocations, configurable posting rules, and automated multiple books functionality.
Fulfill Sarbanes-Oxley, GAAP, IFRS and other regulatory compliance and reporting requirements with the Epicor fully integrated financial management application suite.
Purchase Management
Sourcing and Procurement
Inventory Management
Customer-Managed Inventory
Supplier-Managed Inventory
Shipping and Receiving
Warehouse Management
Advanced Material Management
Forecasting and Demand Planning
Removing processes that do not add value and synchronizing processes within and outside a company enable you to meet customer demands for lower cost and faster delivery. Epicor offers you a full range of Supply Chain Management (SCM) capabilities, built within a single business platform, based on industry-leading service-oriented architecture, Epicor True SOA . Epicor SCM is a comprehensive solution including purchase management, sourcing and procurement, inventory management, advanced material management, and warehouse management, and is complemented by order and demand management capabilities of Epicor Sales Management. Combined, you have the solution needed to satisfy customers and customer demand in competitive markets while maintaining lean inventory positions.
Complex inventory management functionality to increase inventory turns, enhance customer service, and improve profitability.
Quickly capture inventory transactions and move inventory with a few simple scans using stationary, portable, wired, or wireless equipment.
Track supplier performance, reduce inventory levels, improve on-time deliveries, and enhance your cash flow.
Warehouse management that leverages Epicor True SOA for mobile data collection to seamlessly link your warehouse with your order processing and manufacturing operations.
Compliance with Global Trade Standards including RoHS and WEEE.
Job Management
Lean Production
Manufacturing Execution System
Quality Assurance
As the global marketplace continues to shrink profit margins and customers become more demanding, businesses are looking for agile solutions that can provide the infrastructure they need to respond quickly and efficiently. Epicor offers a comprehensive solution for make-to-order, mixed-mode, make-to-stock, engineer-to-order, and configure-to-order manufacturers; including light assembly features for distribution businesses. Modular in design, the production control suite of modules include Job Management, Lean Manufacturing, Manufacturing Execution Systems (MES), and Enterprise Quality Assurance.
Innovative tools for better planning and costing with historical run and estimate-to-actual comparison to easily identify wasted processes and continuous improvement opportunities.
Achieve significant productivity improvements and cost reductions with advanced quality functionality for documentation and compliance with ISO, automotive (TS), aerospace (AS), and FDA (21CFR11) requirements.
Widen the scope of lean principles to encompass all bottom-line processes through work order-less Kanban manufacturing strategies and electronically triggered real-time manufacturing to pull rather than push products.
Integrated, easy-to-use MES system for online visibility of plant floor and plant-based transactions with touch screen and bar coded enablement for reduced errors and simple data entry.
This solution enables continuous performance initiatives, real-time connectivity, and intuitive business intelligence-from the shop floor all the way through to your supply-chain partners.
Project Management
Forecasting and Master Production Scheduling
Material Requirements Planning
Scheduling and Resource
Management
Advanced Planning and Scheduling
Performance driven companies have mastered the art of predicting and responding quickly to changes in customer demand with minimal business interruption. Precise and flexible planning and scheduling is imperative to efficient and profitable operation. Epicor offers a comprehensive solution for forecasting, material requirements planning (MRP), scheduling, and advanced planning and scheduling (APS) to meet the needs of today's agile businesses. For companies with complex processes that require project management and resource management capabilities, Epicor Planning and Scheduling offers a comprehensive solution that is baked into the fiber of the product for unparalleled operational visibility.
Check supply and demand of a part with available-to-promise functionality and imported forecast display by customer and part number.
Consider production resources and create a visual finite schedule with a sophisticated, drag-and-drop multi-resource schedule board for improved schedule accuracy.
Deploy effective multi-plant maintenance with information such as planning criteria and shared warehouses as well as establish criteria for plant transfers.
Stay on top of project status and costs with a project tracker that uses visual indicators and drill down functionality for more efficient project completion.
Multi-site management is designed to handle any combination of multiple offices, plants and warehouse (sites), or companies.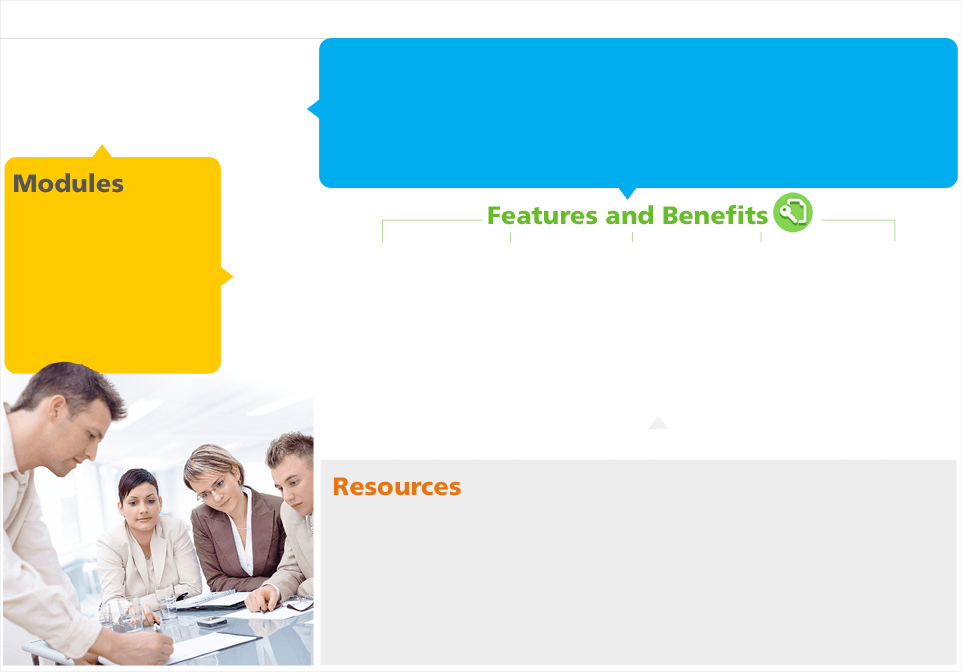 Project Planning and Structuring
Resource Management
Time Management
Expense Management
Project Billing
Project Analytics
Project success is critical to bottom-line profitability, yet many businesses struggle with projects running behind schedule or over budget. To be successful in a project environment, project management must permeate every aspect of your business solution. Epicor facilitates this by offering sophisticated project management software that is embedded within the robust capabilities of Epicor ERP. Epicor Project Management is a comprehensive solution for project managers who plan and execute simple or complex projects that can require intricate multilevel phases as well as strict project costing and billing. Project Management utilizes the detailed estimation, planning, scheduling, costing, and supply chain logistics of Epicor for complete control and analysis of any project.
Robust integration solution that includes project planning, resource management, time and expense management, billing and revenue recognition functionality so that compliance with contract requirements and accounting standards are easier to achieve.
Embedded project analysis and reporting combined with business process management provides companies with accurate and up-to-date status information, and meaningful alerts to maximize billable time and manage a larger portfolio of projects.
Flexible work breakdown structure (WBS) capabilities, including multilevel phases of a project, for added visibility and the ability to roll up costs for a WBS Phase to the main project-perfect for complex contract management and cross analysis of material class, burden, or labor type.
Thorough online or on premise expense management that includes accurate recording of multicurrency expenses across projects, jobs, and service orders with audit trail and quick reimbursement capabilities, so costs can be closely managed.
This solution enables continuous performance initiatives, real-time connectivity, and intuitive business intelligence all the way through to your supply-chain partners.
Bill of Materials
Routings
Engineering Change and Revision Control
Product Costing
Product Lifecycle Management
Product Configuration
Epicor Product Data Management (PDM) serves as a central knowledge repository for process and product history and promotes integration and data exchange among all enterprise users who interact with products-including project managers, engineers, salespeople, buyers, and quality assurance representatives. Epicor offers a solution for manufacturers that manages the powerful information traditionally contained in engineering documents, plant floor routings, change orders, sales orders, and quality documentation within a single solution that is easily shared across the enterprise. Epicor PDM provides a complete end-to-end solution to manage all aspects of a product's lifecycle and promotes collaboration.
Rules-based product configuration of highly customizable and dimensional products via straightforward, Web-enabled interface.
Designed with full audit capabilities, analyze product cost on a customer-by-customer, part-by-part, and job-by-job basis, with recent costs and automatic cost rollups.
End-to-end PLM with electronic vault with tight level of security to control access to documents, protect your specifications, CAD drawings, email messages and other documents from loss or unwanted access.
Achieve control and detailed cost analysis of products with robust engineering change management, multiple revision control of products, and engineering workflow management.
Easily share the current information contained in engineering documents, plant floor routings, change orders, sales orders, and quality documentation across the enterprise.
Mobile Field Service
Contract Management
Maintenance Management
Returned Material Authorization
Epicor Service Management optimizes customer service with timely response to customer requests and puts knowledge in the hands of customer service personnel. Epicor understands that customers want rapid response service. From initial contact with the customer regarding an incident, to in-the-field operations, to processing returns quickly and efficiently, Epicor Service Management provides the visibility and accountability your business needs. Additionally, Maintenance Management helps you get the most out of your own capital assets, reducing costs, improving predictability and productivity, and deferring additional capital expenditure.
Give customers fast and effective service with access to detailed information about service contracts and warranties.
Shorten service response time with effective case management by collecting detailed product problem information and using the integrated features to initiate requests to the appropriate resource.
Centralize service call processing and maintain customers with effective field service dispatching, scheduling, alerts, and mobile device interaction.
Improve business performance through the tracking of customer returns and reasons for rejected items.
Improve uptime and lengthen equipment life span by performing proper preventative maintenance and maintaining thorough maintenance records.
Payroll
Human Resource Management
Training and Recruitment
Employee Self-Service
Epicor Human Capital Management (HCM) encompasses a range of solutions that help manage an organization's most valued assets - its employees - in a strategic and coherent manner.
Today's HCM solutions demonstrate the progression beyond the confines of the HR department, core payroll services, and human resource management systems (HRMS) to managing and developing talent and labor resources on a global scale, both strategically and cost-effectively. Epicor HCM delivers the necessary software support for all employee-related functions whether distributed or centralized.
Complete payroll management and compliance from taxes and personnel information to reporting and customized content.
Streamline HR processes with applicant tracking, benefit programs, workforce training, and government regulation compliance.
Use employee self-service for efficiency, online communication, and employee satisfaction.
Track training and certification requirements, schedule courses and instructors, and reduce regulatory audit pain.
Epicor HCM delivers powerful business intelligence to enable strategic analysis of key business trends for better planning and informed decision-making.
Estimate and Quote Management
Order Management
Demand Management
Advanced EDI
eCommerce
Retail Point of Sale
Customers' demands for choice and flexibility translate to real opportunity for companies that can respond with agility and speed. Epicor Sales Management delivers a comprehensive suite that enables you to produce accurate estimates, streamline your order-to-cash cycle, and fulfill perfect orders that ensure world-class customer satisfaction. By streamlining the sales process with centralized access to product, pricing, and customer information, orders can be generated with a minimal number of steps, enabling you to improve sales productivity.
Review incoming demand schedules generated manually or through Electronic Data Interchange (EDI) and manage sophisticated sales requirements.
Generate accurate and timely estimates and quotes, and import data from a variety of customer and system sources.
Simplify the business of accepting credit cards and provide a self-service storefront for your customers to place and track orders.
Provide efficient service to customers at the point of sale for over-the-counter and retail operations.
Demand management establishes contracts that can be linked to sales orders and releases to match each customer's unique shipping needs.
Contact Management
Lead and Opportunity Management
Case Management
Marketing Management
Mobile Connect
Customer relationship management (CRM) strategies are as important to business today as they have ever been. Epicor CRM will help you manage your entire customer lifecycle, from prospect to cash to care effectively, improve operational efficiency and accelerate growth - both internally and externally. CRM controls every aspect of a company's interaction with its customers and potential customers from generating the lead, developing the opportunity, taking the order, producing and shipping or supplying the goods or services, getting the cash, and supporting the customer. Modular in design, the Epicor CRM suite of modules includes Contact Management, Marketing Management, Campaign Connect, Lead and Opportunity Management, Case Management, Sales Connect, and Mobile Connect. It can also be extended to office productivity applications with Epicor Information Worker.
Comprehensive and embedded end-to-end CRM processes ensure a world-class customer experience.
360-degree view of the entire customer, supplier, or partner relationship throughout the relationship lifecycle.
Establish, monitor, and measure the entire marketing mix, forecasting, and pipeline for a greater return on investment.
Manage customer contact from everywhere and shorten customer service response time by increasing effectiveness of incident capture and support requests.
Automate marketing initiatives and drive new product introductions.
Advanced Financial Reporting
Budgeting, Planning, and Forecasting
Operational Data Store and Data Warehousing
Scorecards and KPIs
Trackers and Dashboards
Many businesses are finding that it's no longer enough to respond to trends uncovered by complex business intelligence tools, managed and used by a limited few. In response, a new breed of enterprise business application has emerged that includes operational tools that measure performance as business happens; managing workflows, and alerting people as they work. Epicor Enterprise Performance Management (EPM) is an end-to-end solution that removes the barriers to better business insight through a combination of intuitive user experiences, user driven key performance indicators (KPI), and pre-packaged analytics that have real meaning to the business. Epicor EPM leverages the advanced analytic capabilities of the Microsoft platform and incorporates modern Web 2.0 concepts for unprecedented ease of use and ultimately business results.
Visibility of up-to-date critical metrics across the enterprise fosters a culture of results-focused performance around a common vocabulary of measures.
Comprehensive drill-around business inquiries known as trackers ensure real-time visibility of and access to your most important information.
Numerous pre-packaged and role-based interactive dashboards offer a complete business picture and efficient exception management.
Advanced reporting tools offer complete support for management, GAAP, IFRS, and other reporting standards as required, for easier consolidations, multicurrency conversions, inter-company eliminations and reconciliations, and multi-tier allocations.
Users dictate the business insights they need from the key performance indicator (KPI) down, as opposed to the data warehouse up, and get effective decision support without specialist knowledge of underlying database structures or data warehousing techniques.
Governance and Security
Risk Management
Environmental and Energy Management
Global Trade Compliance
Organizations need transparency tools to mitigate risk and assure compliance. Effective Governance, Risk and Compliance (GRC) initiatives help companies stay compliant and ensure that all employees are aware of the associated risks of non-compliance. Epicor GRC is delivered through a combination of embedded capabilities, modules, and related services. It includes adherence to published Sarbanes-Oxley Act (SOX) standards in corporate and financial governance, as well as international accounting and financial reporting standards and generally accepted accounting principles (GAAP), while also incorporating support for international trade standards such as RoHS, WEEE, and NAFTA. Epicor GRC is designed to tackle compliance requirements and aid in corporate social responsibility initiatives.
Mitigate exposure to risk with table and field level audit tracking, enhance controls and enforce policies with integral business process management, and model and manage processes efficiently with business-defined workflows.
Enforce strong security management practices that support comprehensive management of user, process, and data tier security settings right down to securing objects like forms, fields, reports, menus, and business service method calls.
Gain cross-organizational financial visibility and control over financial reporting, planning, and forecasting processes, while complying with corporate, finance, and international trade standards.
Employ environmental and energy management for both corporate social responsibility and bottom-line savings, using strategic sourcing, logistics planning, product lifecycle management, and virtualization.
Enjoy lean supply chain management (SCM) and global trade compliance including definition of global trade standards for items and bar codes, such as UPC UCC-12, EAN UCC-13, EAN UCC-8, and GTIN-14.
Service-Oriented Architecture
Microsoft .NET Framework
Epicor Everywhere Framework
Web Services
Operating System and Database Independence
Information Worker
Web 2.0 (Content, Presence, Collaboration, Search)
Business Process Management
Updatable BAQs and Dashboards
Service Connect
The business technologies of tomorrow must be intuitive, compliant, and productive. Epicor has created a new concept in software: an agile, next-generation business architecture. Epicor leveraged years of development experience on our 100% Microsoft® .NET SOA framework to create a business architecture called Epicor Internet Component Environment (ICE). It considers all logic, including the client, as "business services", so all Epicor next-generation enterprise applications can be manipulated using Epicor business process management (BPM) and Epicor Service Connect. Epicor True SOA™ also features the Epicor Everywhere™ Framework, a unique technology that stores all client business logic as XML metadata. This permits Epicor applications to run as smart clients, or web clients, or on mobile devices, all from the same source code.
Blend business processes across multiple facilities or branches in harmony with the processes and systems of your customers, suppliers, and partners.
Gain anytime, anywhere access to essential information for all your information workers, whatever their chosen interface or device.
Accelerate user productivity with Enterprise Search, allowing users to find information in the ERP system with a familiar search interface and to link directly to details and to related application forms.
Create and enforce unique business processes, alerts, and workflows without customizing the software.
Compete more effectively with an expanding landscape of competitors on dimensions such as cost, quality, and response time by using collaboration and information access to empower your people.

Multicompany Management
Global Multisite Management
Multicurrency Management
Multilingual Data Management
Master Data Management
Whether through acquisition or organic growth, more and more companies are wrestling with the complexities of managing multiple business entities. Epicor Global Business Management ensures that no matter how distributed your organization becomes you can maintain business without barriers. To support the needs of today's increasingly distributed business; Epicor offers robust global business functionality within its design, supporting local requirements for specific countries. Alongside comprehensive multicompany functionality is end-to-end multisite management which provides companies with multiple facilities and flexible options when setting up operations. Epicor Global Business Management offers organizations the essential tools needed to create and maintain a single version of the truth.
Keeps integration issues at a management as opposed to a technology level, ensuring all tables, sites, plants, warehouses, and companies are kept in sync, and in turn reduces risk and maintains the quality of key data through automated stewardship.
Makes geography irrelevant by enabling real-time connectivity between sites, entities, and business partners.
Allows you to operate and view your business as one virtualized enterprise, ultimately increasing enterprise-wide productivity.
Scalable deployment and hardware scenarios ensure the successful distribution of operations and information whether on a single or multiple databases, single, multiple, or virtual servers.
Supports multinational user communities by allowing users to work side by side on the same system in their language of choice.